Front Mounted Hydraulic Road Sweeper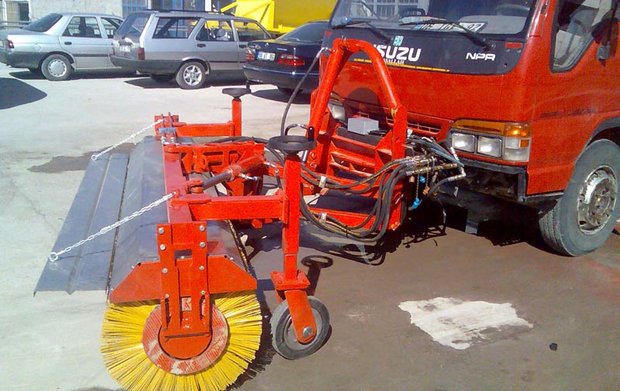 The sweeper can be fitted to almost any kind of trucks, lorries, construction machinery, forklift or agricultural type tractors . If possible it can be powered directly from the hydraulics of the carrying vehicle. If sufficient hydraulic pressure and flow is not available then an optional P.T.O. driven hydraulic pump or an auxiliary engine can be mounted to the carrier vehicle as source for the hydraulic system of road sweeper.
Front mounted road sweeper is a quite versatile , cost-effective  and user friendly attachment. It can be used in many operations like,  cleaning purposes after road maintenance jobs, municipal cleaning of all types, road cleaning under snow conditions etc.
Vehicle mounted road sweeper (road cleaning broom) , is produced in varying features and dimensions according to carrier vehicle's capacity, surface conditions is to be cleaned and general operation purposes.
Type

Width

(mm)

Sweeping

Width @ 32°

(mm)

Broom Diameter

(mm)

Broom Material

 

Weight

(kg)

SM1850

1850

1568

250 - 600

polypropylene /steel

525

SM2000

2000

1696

250 - 600

polypropylene /steel

550

SM2400

2400

2035

250 - 600

polypropylene /steel

625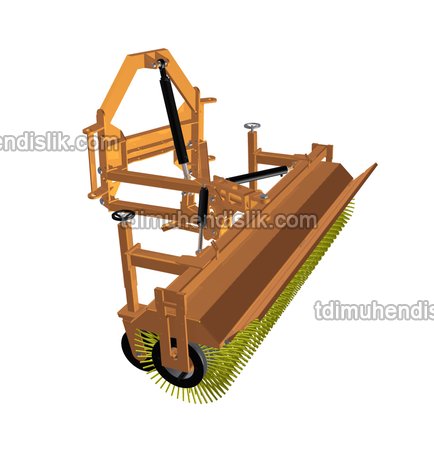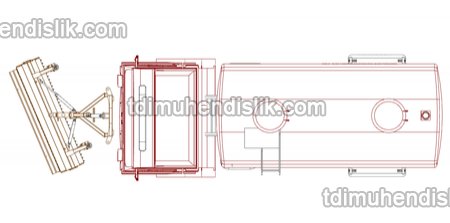 In case of necessity, like dust control, front mounted road sweeping unit can be equipped with water spraying system.
Hydraulic System and Control Panel
Left-right-up-down movements of front mounted sweeper is provided by means of hydraulic cylinders while the sweeping function of the broom is done with a hydraulic motor. In order to operate those hydraulic functions , carrier vehicle or an external engine is used as source of power.
Front mounted road sweeper is controlled by a control panel located inside the driver cab. This control panel has functional control buttons to operate the road sweeper . Mentioned functions are namely, system on/off up-down-left-right positions of broom  and sweeping mode ( free fall / floating). Control panel is illuminated for easy night operations. Hydraulic system is connected to control panel by wire with socket connections.